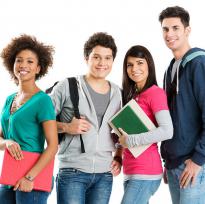 Chinese language course
Room 44, via Bassi 1
From 10.04.2018 to 16.05.2018
The Department of Economics and Management offers 1 free course of Chinese language (1 ECTS with no grade: pass/fail), held by prof. Liu Yifei (Istituto Confucio).
25 places: first come, first served!
Who? for bachelor and master students 
When? April 10th - May 16th 2018 (30 hours)
Where? room 44, via Bassi 1
Click here to download the timetable.
Registration is necessary - Moodle Economia > Servizi agli Studenti > Servizio Relazioni Internazionali 
Deadline for applications: Friday April 6th 2018 h. 12.00 pm 
ISPM CHINA: the students selected for the summer school will attend the Chinese course n.1. Enrollment not necessary. (click here for the timetable)