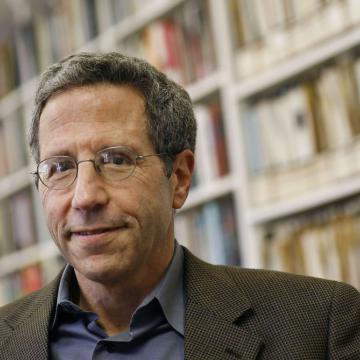 Nobel Lecture by Prof. Eric S. Maskin
Archivio Antico Palazzo Bo, University of Padova - Padova, Via VIII Febbraio, 2
06.07.2019
"The theory of mechanism design can be thought of as the "engineering" side of economic theory. Much theoretical work, of course, focuses on existing economic institutions. The theorist wants to explain or forecast the economic or social outcomes that these institutions generate. But in mechanism design theory the direction of inquiry is reversed. We begin by identifying our desired outcome or social goal. We then ask whether or not an appropriate institution (mechanism) could be designed to attain that goal. If the answer is yes, then we want to know what form that mechanism might take".
Prof. Eric S. Maskin
Biography: Eric Maskin is the Adams University Professor at Harvard. He has made contributions to game theory, contract theory, social choice theory, political economy, and other areas of economics. He received his A.B. and Ph.D from Harvard and was a postdoctoral fellow at Jesus College, Cambridge University. He was a faculty member at MIT from 1977-1984, Harvard from 1985-2000, and the Institute for Advanced Study from 2000-2011. He rejoined the Harvard faculty in 2012. In 2007, he was awarded the Nobel Memorial Prize in Economics (with L. Hurwicz and R. Myerson) for laying the foundations of mechanism design theory.