The Double Degree programs allow students to spend their second year of study abroad and to obtain two degrees: one from the University of Padova and another one from a partner institution.
For more info on our Double Degree programs: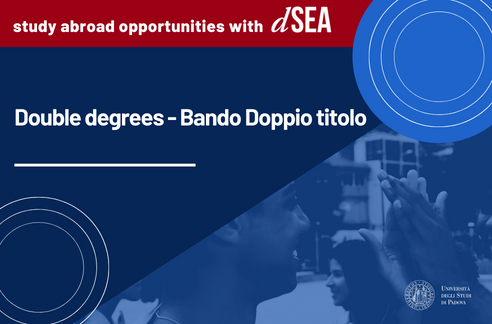 Partner institutions:
Double degree in Finance at master level, dedicated to dSEA students enrolled in Business Administration (Accounting and Finance track) and in Economics and Finance (Banking and Finance track).
Download here the presentation of the Double Degree in Finance.
Download here the presentation of Zicklin School of Business - Baruch College.
Download here the guidelines for credits tranfer and internships.
Download here Baruch College Grading Scale
Zicklin School of Business website
To learn more about Zicklin School of Business, check the following links out