Cosmetica Italia Sustainability Project
From 29.05.2018 to 29.08.2018
Cosmetica Italia Sustainability Project  
The project is addressed to the Italian enterprises and is finalized to support them in the use of methods and techniques in order to pursue sustainability as a business, social and environmental principle.
Given the ongoing articulation of the conceptual, methodological, political and cultural debate at an international level, it is particularly significant that a trade association in the country which is most committed in the cosmetic sector (65% of the make-up global production is manufactured in Italy) has assumed the initiative to promote this priority in the companies and to offer an in-depth methodological and operative basis.
The EFCM-MBM is pleased to be part of this working team, particularly with prof. Alessandra Semenzato competencies, and to contribute to one of the strategic themes for social recognition of the sector at an international level.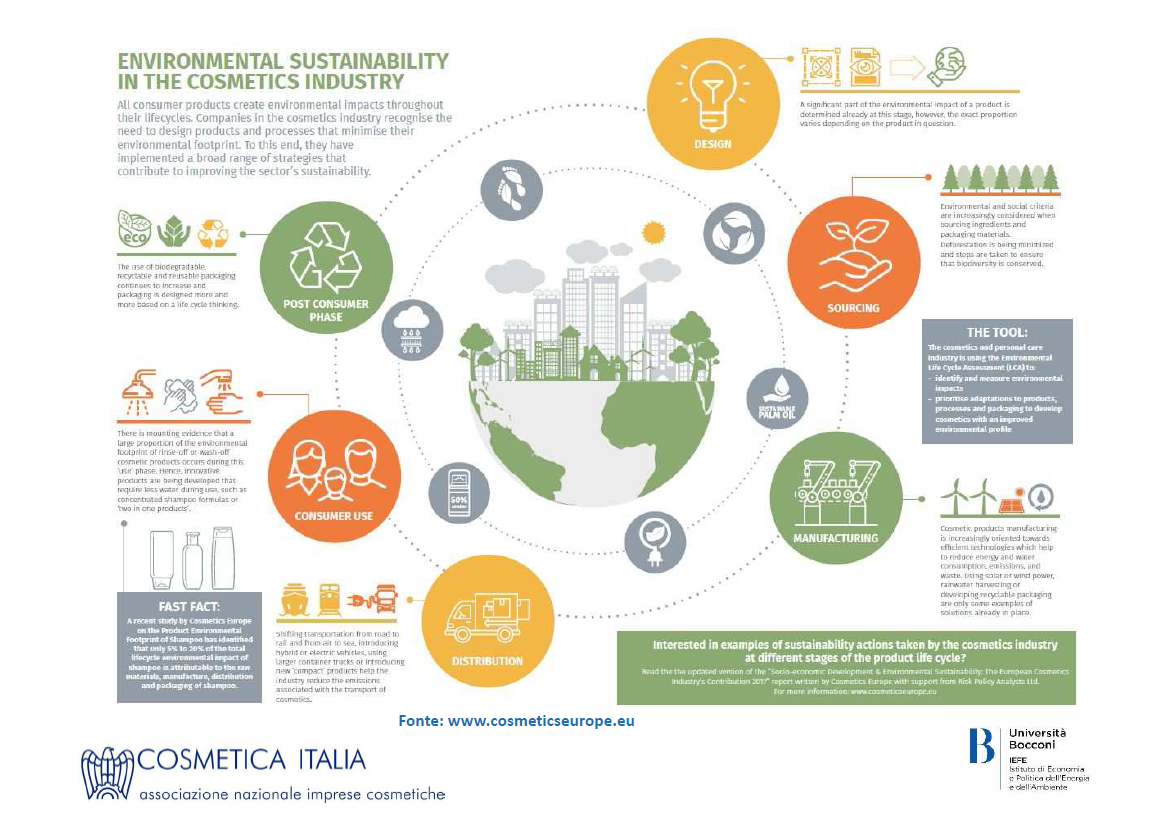 Cosmetic Industry and sustainability throughout the life cycle
From the business point of view, sustainability represents a success factor to boost competitiveness and innovation.
For companies, contributing to the "sustainable development" means to be responsible and engaged in harmonizing economic, environmental and social goals. 
Coherently with the European cosmetic industry, the three pillars of the project will endeavor:
 1-      to reduce environmental impact through supporting more ecological production techniques, reducing waste, emissions, energy and water consumption throughout a product life cycle;
2-      to generate economic benefits through high-value and growing jobs; the cosmetic sector provides direct and indirect high-value employments to two million people and contributes in a relevant way to the economic growth in Europe;
 3-      to increase the social value of the cosmetics products and to support the centers in which these products are manufactured (including the value chain) or purchased.