WARM UP - Meet Your Future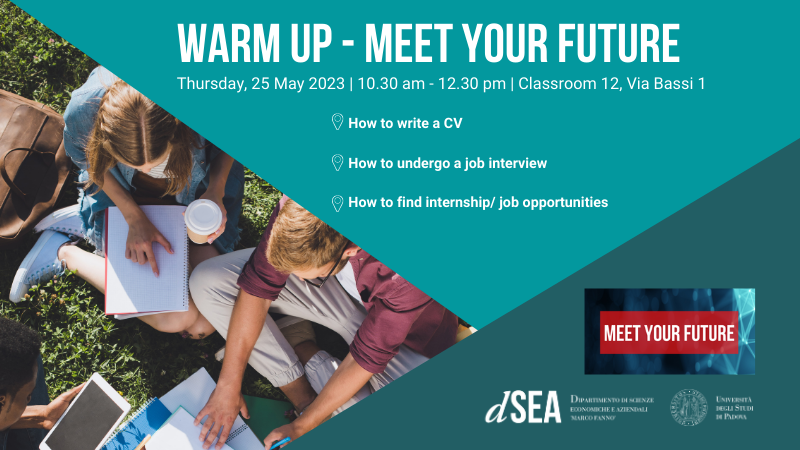 Are you a Master's degree student looking for internship or job opportunities? Would you like to improve your CV? Do you need advice on how to undergo a job interview?

Join the WARM UP - Meet Your Future event, organized by the department's Stage & Placement service, on Thursday 25 May from 10.30 am to 12.30 pm, which will provide you with useful tips to prepare you best for the job market.
The event will only take place in person, in Classroom 12, Via Bassi 1 (Padua).
TOPICS:
How to write a CV
How to undergo a job interview
How to find internship/ job opportunities
SPEAKERS: Stage & Placement Office, Prof. Campagnolo Associate Dean for Stage & Placement
Click here to register to the event
If you need any help with the registration, please write to stage.economia@unipd.it.