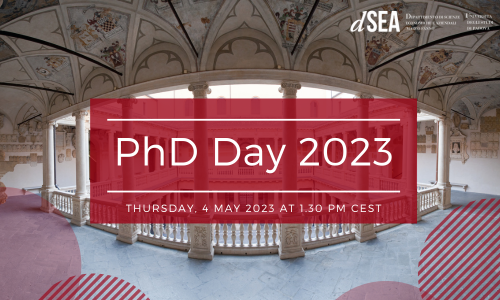 We have organized an online meeting to introduce you to our PhD Programme. During this meeting we presented the PhD programme in Economics and Management of the University of Padova and we talked about admissions, structure, faculty, courses, activities, placement.
You can watch the video here and download the slides here
---
We offer a full-time, four-year advanced doctoral programme for outstanding students who want to achieve an ambitious training in one of our two curricula: Economics or Management. For each curriculum, the PhD training varies and takes place during the first year. Most classes take place in Padova, while some courses are organised jointly with the University of Verona. By the end of the first year all students have identified a supervisor, the topic of their thesis, and present their first "summer" paper.
During the second, and third year, students work exclusively on their thesis under the close supervision of two faculty members and enjoy a vibrating research environment .
During the fourth year, students are expected to conclude their thesis and go to the academic job market. The department supports students actively in this endeavor. Over the years, our graduates have achieved placements in prestigious universities such as the University of Chicago Booth School of Business, University of Warwick, University of Exeter Business School, University of Concordia, Tuck School of Business, EUI, IESE, ESADE, Trinity College, University of Copenhagen, University of New South Wales, University of Groningen, and several Italian Universities. Other have joined important institutions such as the Bank of Italy, the OECD, and the World Bank.
At least 3 months of the PhD is spent in a research institution abroad. Over the years, our PhD students visited outstanding universities such as, for example, Columbia University, London School of Economics, New York Stern School of Business (US), Penn University, University of Chicago, University of Toulouse and University of Georgia. Others have taken advantage of the exchange agreements of our institution with international partners like Boston University and the University of Michigan. 
The presentation of our program is available here.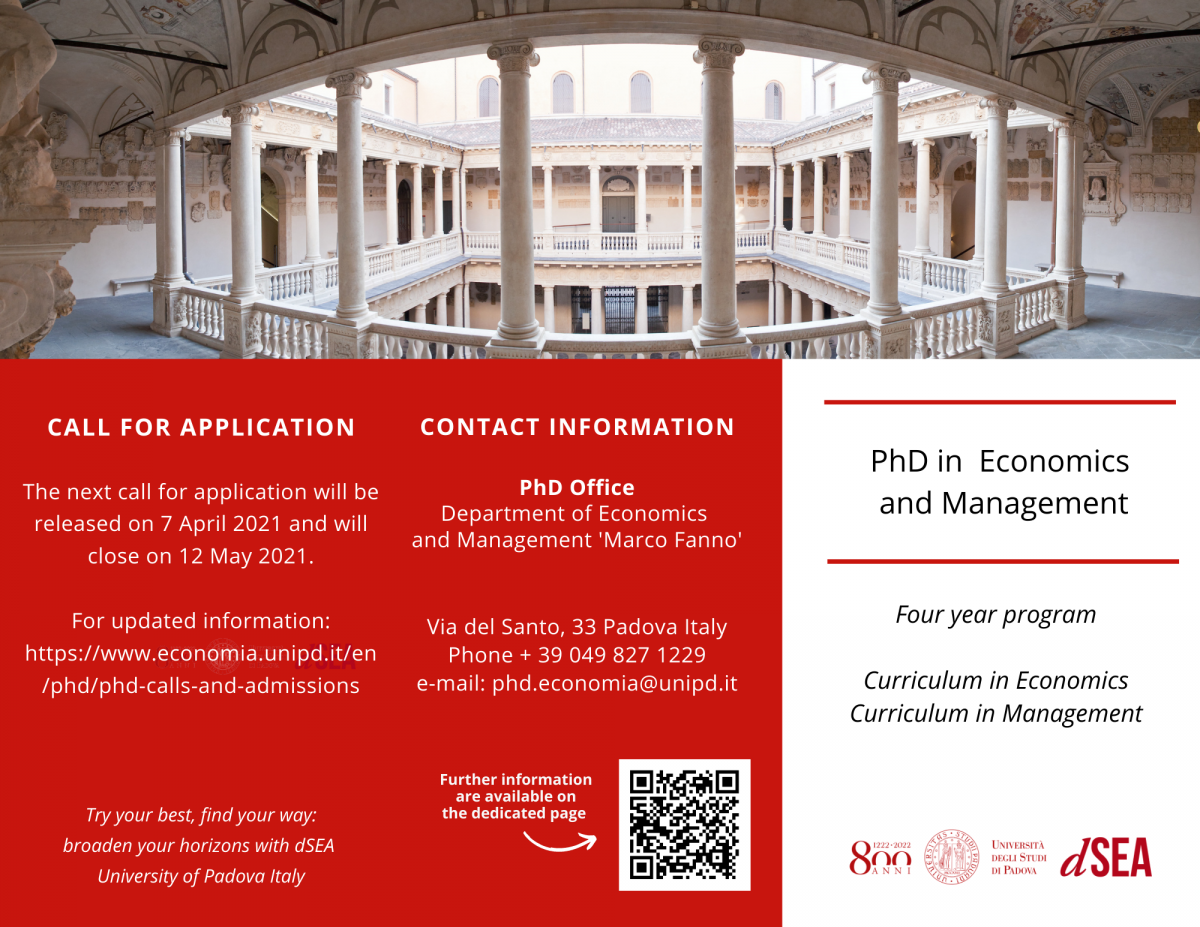 Click here to download the PhD Brochure
For a detailed overview of our programme see our Ph.D. handbook: 
→ a.a. 2023-2024
→ a.a. 2022-2023
→ a.a. 2021-2022
→ a.a. 2020-2021
→ a.a. 2019-2020
→ a.a. 2018-2019
→ a.a. 2017-2018
→ a.a. 2016-2017